My Setup
The tools I use every day.
January 16, 2014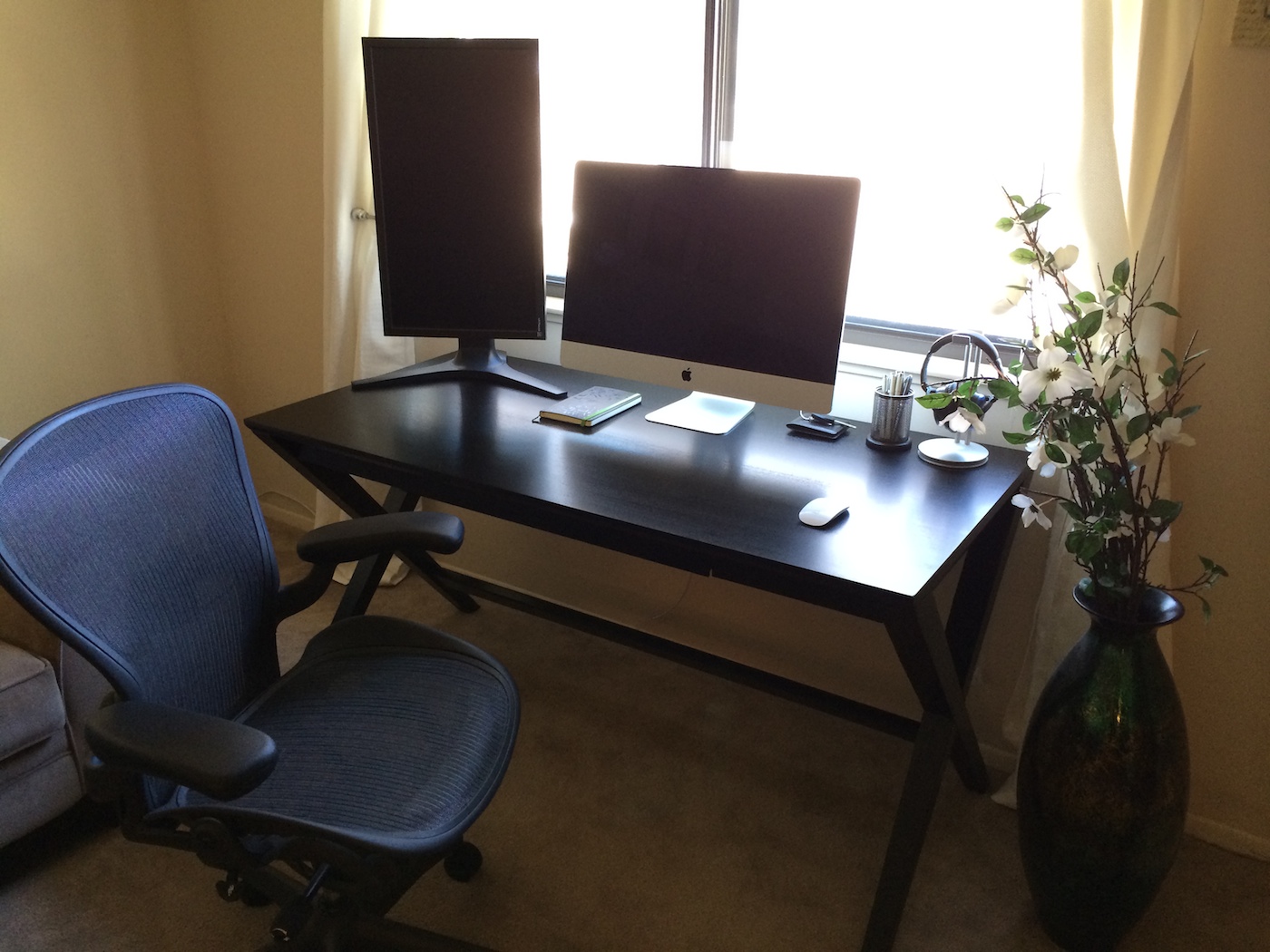 I'm a huge fan of The Setup, a website that interviews people from different fields and asks them what hardware and software they use. I've discovered some great tools from reading these interviews so I've decided to share my setup.
---
Who are you and what do you do?
Hello! My name is Mike Buss (@michaeltbuss) and I'm an iOS developer at the Cleveland Clinic.
During the week, I bounce from coffee shop to coffee shop writing apps. In my spare time, I like to hack together ideas and write about how they turned out on my blog.
---
What hardware do you use?
I love Apple products. My primary machine is a late-2012 3.4GHz Quad-core Intel Core i7 Slim Unibody 27" iMac. One of the best purchases I've ever made is my Herman Miller Aeron chair, which is super comfortable.
I use an Apple Magic Mouse because I can't live without the multi-touch gestures. For my keyboard, I use a mechanical Das Keyboard Model S, which is extremely loud but totally worth it. To drown out noise, I use my Bose QuietComfort 15 headphones.
When I'm on the road I use a 2.3GHz Quad-core Intel Core i7 15" Retina MacBook Pro. I used to avoid programming on laptops, but the retina screen really makes a difference. Nowadays, I can comfortably program on my laptop without getting headaches.
My phone is an iPhone 6 Plus. I use Klipsch S4 In-Ear Headphones to drown out the awful music they usually play at the local coffee places.
I use an iPad Air for development and a Kindle Voyage for reading.
---
And what software?
I use far too many programs to mention, but the programs I rely on the most are: Xcode, iTerm2, Chrome, Textmate, OmniFocus, Alfred 2, Mou, Evernote, and 1Password. My email provider of choice is Gmail. For music, I can't live without Spotify.
I just recently switched to Prezto from Oh-My-Zsh. I'm slowly becoming addicted to tmux, the terminal multiplexer with a billion features.
My iOS mail client of choice is Mailbox, which helps me organize my life. Zite is a fantastic app for reading news. I use Twitterific for my Twitter addiction. Shazam has been on my home screen since it came out. Calendars 5 is my go-to calendar app. Occasionally I'll read Reddit with Alien Blue for iPad.
---
What would be your dream setup?
I want a laptop with a battery that lasts at least 24 hours. For my home setup, I'd really like a retina 27" iMac.
In the end, I'd be happy with any computer as long as the software works, is intuitive, and I don't have to wait for anything to load!